Global Journal of Research in Agriculture & Life Sciences (GJRALS)
Archives
Aim & Scope
Editorial Board
Indexing
Publication Fee
Archives
Aim & Scope
About Journal
Global Journal of Research In Agriculture & Life Sciences (GJRALS) is an online version cum open-access and peer reviewed international journal, which publishes Original Research Articles, Review, Short Communications, Case Studies, and Essays. GJRALS publishes research papers across all academic disciplines in the Agriculture & Life Sciences fields.
Scope of Journal

The journal publishes research papers in the fields of Agriculture & Life Sciences such as of Agricultural Engineering, Agricultural Genomics, Agronomy, Crop Science, Ecology & Environment, Forestry, Genetic and Plant Breeding, Horticulture, Irrigation, Plant-microbe Interactions, Postharvest Biology, Seed Science Research, Soil & Fertilization, Soil Research and Rehabilitation, Soil Science, Stored Products Research, Botany, Zoology, , Microbiology, , Ecology, Earth Sciences, Environmental Science, Ethno biology, Biodiversity And Conservation Biology, Anthropology, Genetics, Biochemistry , Bioinformatics, Biophysics, Biostatistics, Cytobiology Developmental Biology, Entomology , Immunology, Molecular Biology, Virology, Ornithology, Primatology, Biogeography, Histology, Pathology, Pharmacology, Marine biology, Biochemical Sciences and all fields related to life sciences.
Editorial Board
Dept. of Computer Engineering, School of Technology, Kano State Polytechnic. Kano State, Nigeria.
Ibrahim Omar Saeed Malko Al-Hamdany
Professor in Plant Ecology, Department of Biology/ College of Science ,Tikrit University, Iraq. 
Assistant Professor, Department of Foods and Nutrition, Shri Vaishnav Vidyapeeth Vishwavidyalaya, Indore, India.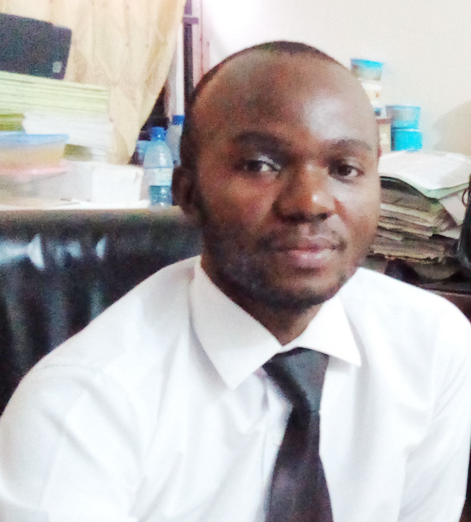 Lecturer, Department of Biochemistry, Faculty of Life Sciences, University of Benin, P.M.B. 1154, Benin City, Nigeria.
Dr. Idress Hamad Attitalla
Professor, Omar Al-Mukhtar University, 
Faculty of Science, 
Department of Microbiology (Head)
Faculty of Medical Technology (Dean)
Box 919, Al-Bayda, Libya.
Dr. Njelita Chinwe Bernadette
Chief Lecturer , Department of Chemistry & Biology, Nnamdi Azikiwe University, Awka, Nigeria.

Associate Professor of Architecture in the University Polytechnic of Aligarh Muslim University, India.
 Dr. Abd El-Aleem Saad Soliman Desoky
Professor Assistant of Agricultural Zoology, Plant Protection Department, Faculty of Agriculture, Sohag University – Egypt.
Associate Editor / Reviewer
Prof. Dr. Zakaria Fouad Fawzy Hassan
Professor _ National Research Centre, Dokki, Giza, Cairo, Egypt. Email: 
Associate Professor and Technical Manager of Oils and Fats Laboratory, Food Technology Research Institute Agricultural Research Center, Giza–Egypt. 
Associate Dean and Consultant in Environmental-Analytical Chemistry,
Imo State University Owerri, Nigeria.
Assistant Professor /Jr. Scientist, faculty of Agriculture, Wadura, SKUAST, Kashmir-193201
Assistant Professor (Agricultural Statistics),GIET UNIVERSITY (School of Agriculture) Gunupur, Rayagada
Associate Professor, Public Health Department, Faculty of Veterinary Medicine
Iasi University of Life Sciences (IULS) Iasi, 700489, ROMANIA
Mr. Rida Abarashad Abagisa
Head Department of Horticulture, Crop and Irrigation Agronomy, Oda Bultum University, Ethiopia.
Lecturer, Wildlife and Ecotourism, Wolkite University, Wolkite, Ethiopia
Assistant Professor cum Head Department of Zoology, Government Degree College Tral Kashmir, India
A. V. V. M. Sri Pushpam College (Autonomous) Poondi, Thanjavur Dt, Tamil Nadu, India. Pin 613503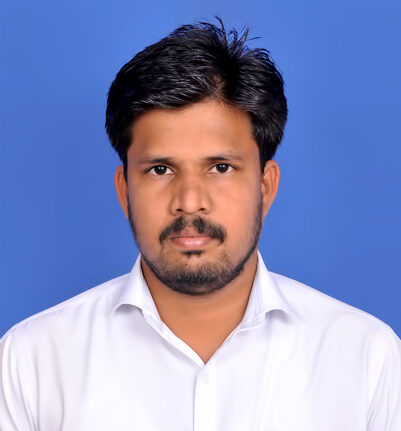 Assistant Professor PG Department of Zoology Syed Ammal Arts and Science College Ramanathapuram, Tamilnadu.
Associate Professor , Department of Biosystem Engineering, Faculty of Engineering and Architecture, Nevsehir Haci Bektas Veli University, 50300- Nevsehir/Turkey.
Assistant Professor, Department of Agricultural Entomolgy, Amrita School of Agricultural Sciences, Coimbatore – 642 109; Tamil Nadu; INDIA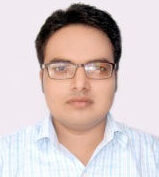 Teaching Assistant, Research scholar, Bundelkhand University Jhansi, Uttar Pradesh India.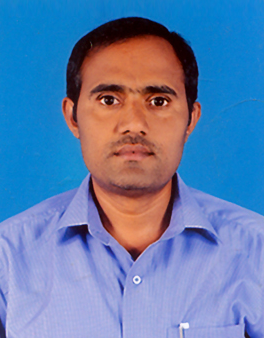 Department of Food Technology Vikrama Simhapuri University Nellore-524324, Nellore, District, Andhra Pradesh, India.
Professor and Head of Botany Department, Centre of Research in Ethnobotany Upadhi PG College (MJP Rohilkhand University) Pilibhit_262001 UP, INDIA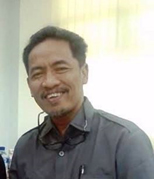 Prof. Dr. Akas Pinaringan Sujalu
Associate Profesor, Departement of Agrotechnology 17 August 1945 University of Samarinda, Indonesia.
Senior Lecturer, Department of Chemistry College of Science, University of Babylon. Hillah, Iraq.
Indexing
Publication Fee
Article Processing Charges
Global Journals do not charge for Submissions. There is no Publication fee for publishing articles. All articles published in Global Journals are in full open access. In order to provide free access to readers, and to cover the costs of peer review, copyediting, typesetting, long-term archiving, and journal management, an article processing charge (APC) of $25 / €25 ( Foreign authors ) / INR 1500 ( for Indian authors ) applies to papers accepted after peer review.